all news
May 28, 2021
In Kazakhstan, the first filling complexes of a wide range of services will appear along the route in the direction of Almaty – Khorgos.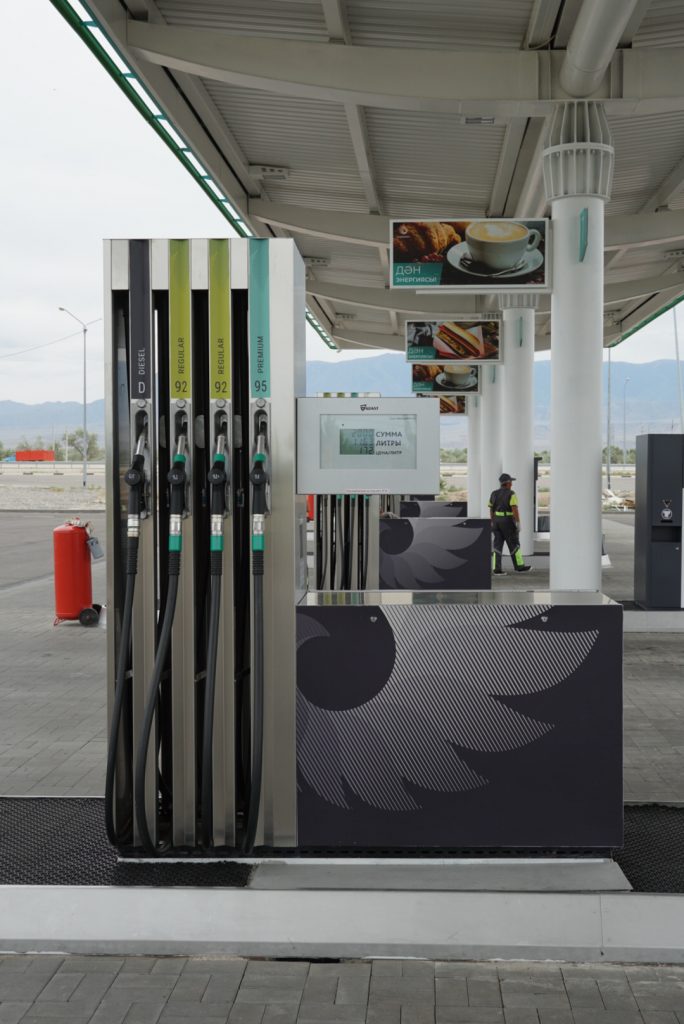 As part of the development of road transport infrastructure, GASENERGY opens two facilities at once in the area of the village of Chilik, Almaty region. To date, these are the only gas stations in this section along the Western Europe – Western China highway.
It should be noted that according to the instruction of the Head of State, by 2025 all roads will be provided with roadside service corresponding to the national standard. GASENERGY was the first to take the initiative and built premium-class refueling complexes on an international highway. Now car owners will have the opportunity to travel with comfort and accessibility of the entire range of roadside services at one gas station.
An important advantage of the new filling stations is that they will be located opposite each other. It is convenient for car owners to refuel both at the exit and at the entrance on the international highway. The area of the objects will be 165 and 190 square meters. meters and as the company itself assures, there will be all types of fuel at the gas stations, including AI-98.
For GASENERGY, participation in such a country project for the development of road transport infrastructure is strategically important, including from an image point of view. The company tries to be present on all routes of international importance in order to make roadside service more accessible. For more than 6 years, the network has been strengthening its position in the fuel market, but at the same time developing the market itself, paying great attention to the needs of society and the state.
According to the management, the implementation of new infrastructure projects aimed at improving the level of service and speed of transit routes is an important step both for the company itself and for car owners in general. Today, GASENERGY strives to become the leading operator of a network of gas stations in the market of Kazakhstan, as well as the center of attraction for all motorists and travelers. And the opening of the first gas stations along the Western Europe – Western China highway is proof of this.