all news
February 22, 2023
URGENT VACANCY IN ASTANA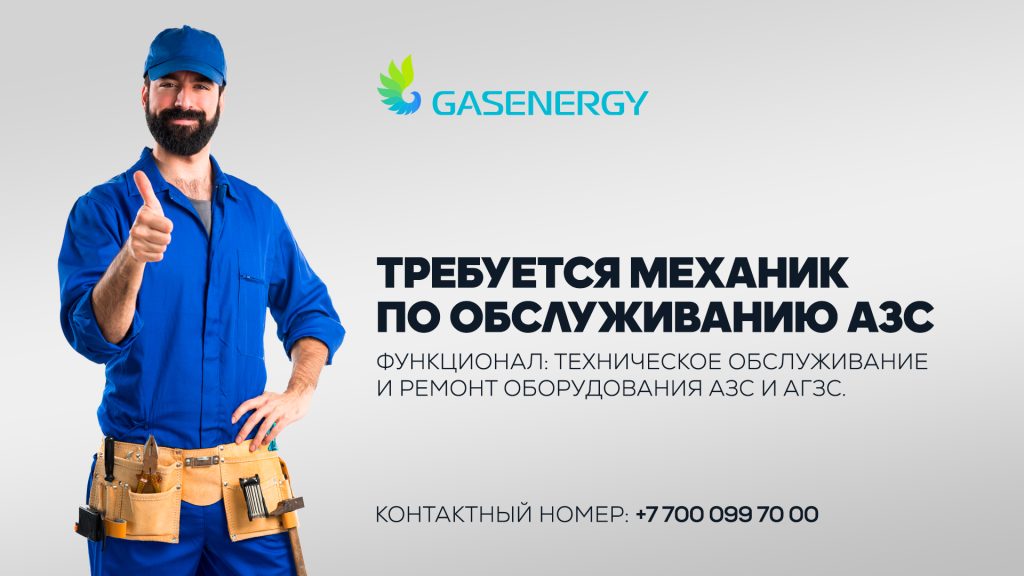 The friendly GASENERGY gas station network team requires a mechanic to repair CRS/AGFS equipment.
Responsibilities:
– Conduct control, maintenance, technical inspection, maintenance and repair of gas station equipment.
– Carry out commissioning works at new objects.
– Organize and carry out scheduled preventive repairs according to the schedule.
– Work with contractors.
– Departure type of work
Requirements:
– Higher technical or secondary vocational technical education.
– Work experience at the gas station for at least 3 years in the specialty.
– Experience working with high-pressure vessels.
– Ability to work with documents. PC ownership, knowledge of Microsoft Office programs.
Conditions:
– Official employment
– Quarterly bonus.
All questions by number: +7 700 099 7000