all news
July 19, 2022
Winners of the promotion "FAVORABLE AI-95" in June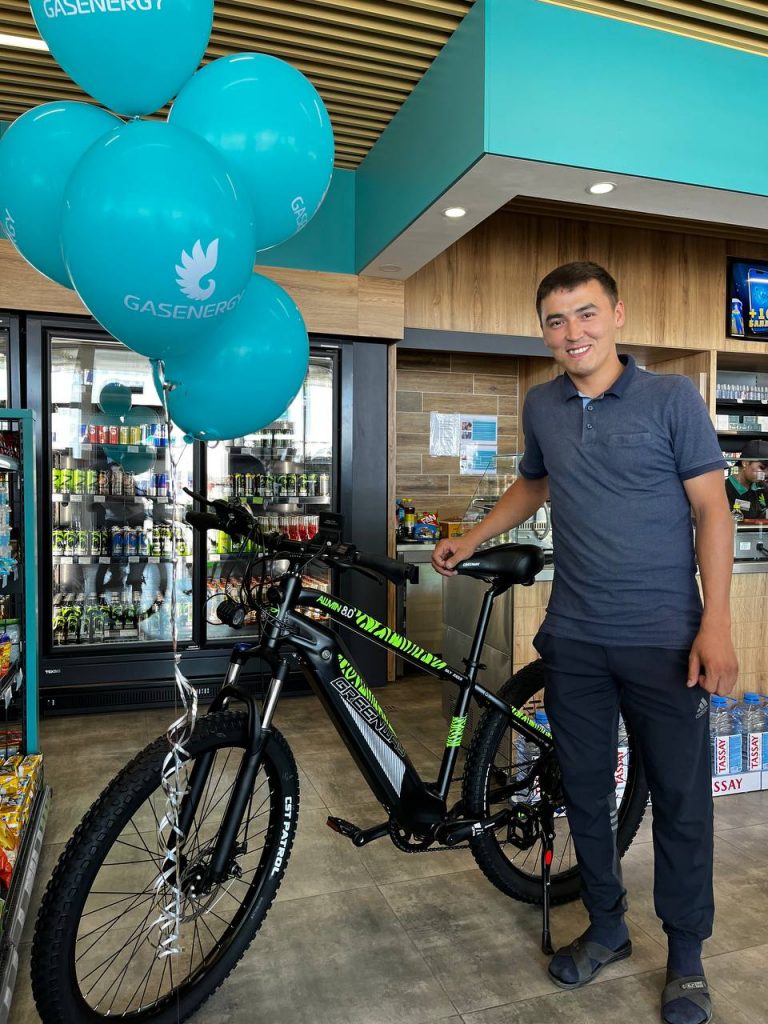 We have summed up the results of the promotion "Favorable AI-95", which ended at the gas station GASENERGY.
We introduce our June winners. All the lucky ones have already collected their gifts.
1. Zhantore from Nur-Sultan won an electric scooter.
2. Gulmira from Nur-Sultan became the owner of an electric scooter.
3. Kassym from Nur-Sultan became the third lucky winner of an electric scooter in June.
4. Ulan from Shymkent – received the second electric bike in our promotion.
Congratulations to our winners!
The action "Favorable AI-95″ is over. Take part in our new promotion "Summer with GASENERGY". All the details are on our website in the promotions section.
Attention, dear clients! We always invite winners to GASENERGY gas stations to distribute prizes, and we never ask for money or card details. Beware of suspicious calls and be vigilant.