all news
February 9, 2022
Oh, it's Starbucks iced coffee!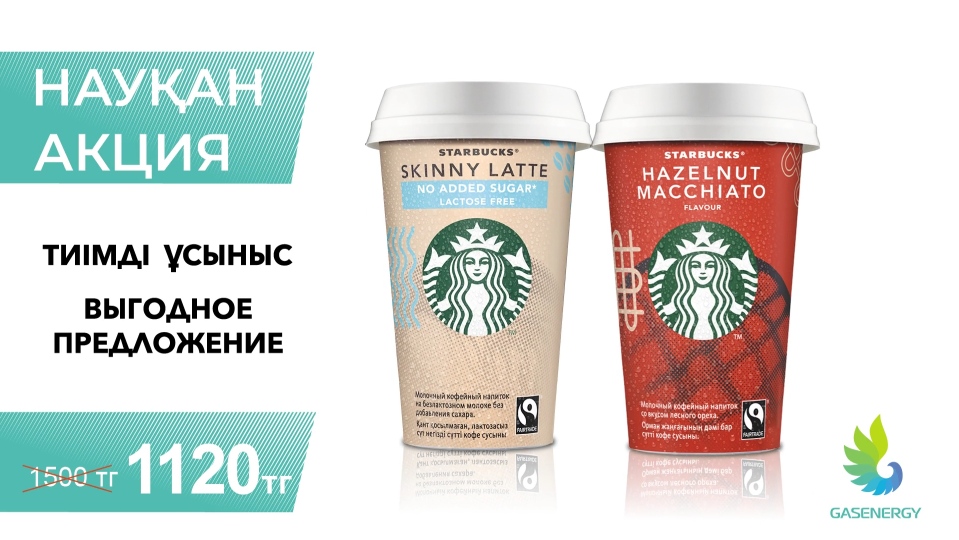 Chilled, means iced, we made it so! Deliciously chilled, to be exact.
Throughout February, at gas stations of the Gazenergy chain, Starbucks® Chilled Classics milk coffee drinks, namely, Hazelnut Macchiato with an exquisite aroma of roasted hazelnuts and light Skinny Latte with lactose-free milk, at a special price of 1120 KZT.
Starbucks® drinks are always 100% premium Starbucks Espresso Roast Arabica beans and premium quality milk.