all news
October 22, 2021
Results of the "ENERGY NATION" competition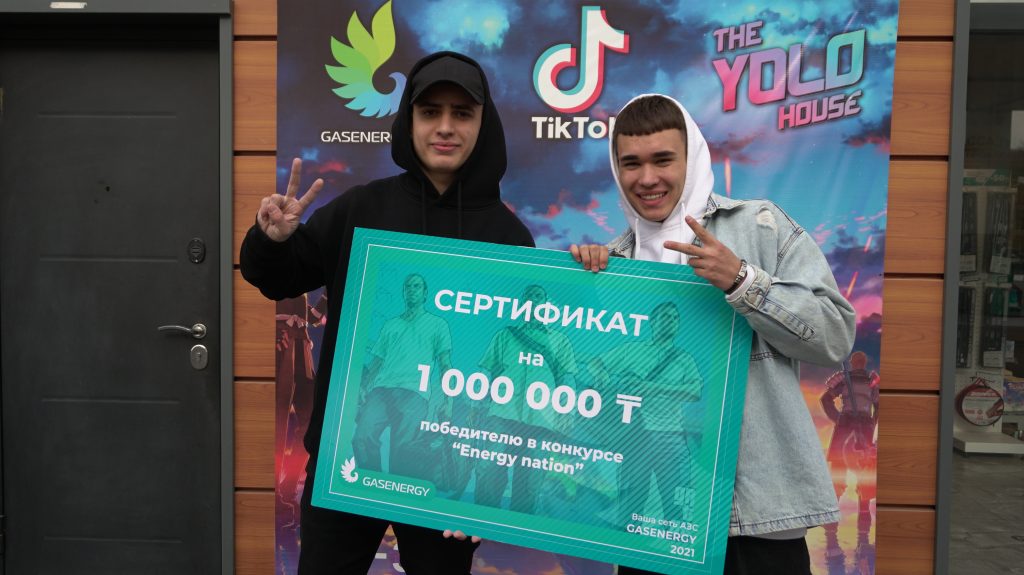 We summed up the results of the "ENERGY NATION" competition and presented a certificate to the winner for 1,000,000 KZT.
Throughout October, a competition from GASENERGY was held on the tiktok platform. According to the terms of the competition, it was necessary to shoot a creative video against the background of a special press wall. Photo zones were installed at our gas stations in every city (except Taraz).
Kirill Ishchenko won the competition, he is from the city of Shymkent.
We personally met with the winner to congratulate on the win, present the main prize – 1,000,000 KZT, and have a little chat.
– Tell me, were you sure of your victory?
– Yes, 100%, we had a strategy and we stuck to it.
– Where did you get the idea for the video?
– In childhood we played a lot in GTA, hence the idea.
– How will you spend your winnings?
– For education. My brother and I are exploring the graphic design niche. We want to buy courses, equipment in order to further develop in this area.
Congratulations to the winner!