all news
September 6, 2021
Results if Coffee Battle in Almaty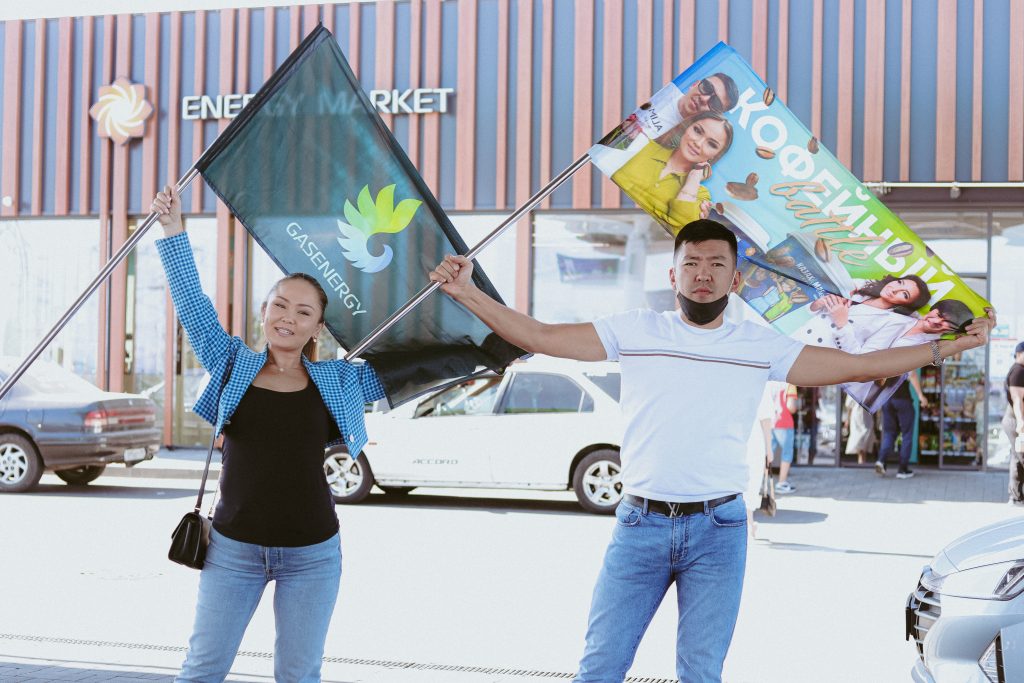 A coffee battle was held last Sunday in Almaty at GASENERGY A-43 and A-44 gas stations.
The competition was attended by 2 families of Almaty influencers: Meirzhan & Dana vs Berkut & Aisha. The task of the participants was to sell as many cups of coffee as possible.
The team of Meyirzhan & Dana won with a score of 410:256. The bloggers raffled off iPhone 12 among their subscribers-buyers who came to support them.
After summing up the results, Berkut & Aisha also held a drawing and chose the lucky one who received a certificate for 1000 liters of fuel at GASENERGY gas stations.