all news
April 28, 2021
GASENERGY has opened the largest gas station of the updated format in Shymkent.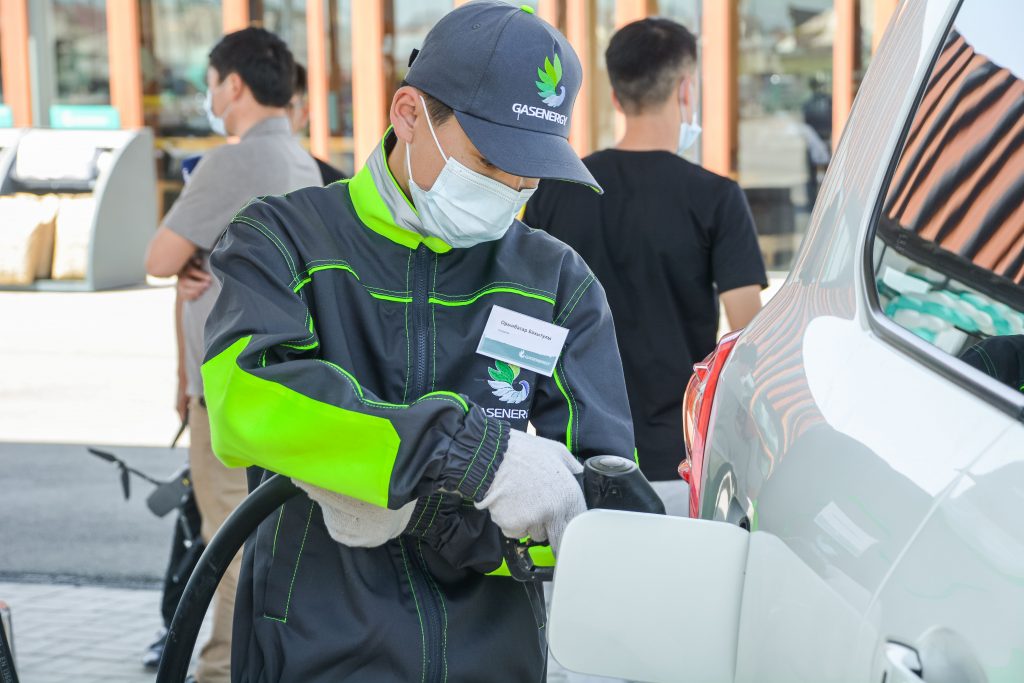 Today, car owners have another location with a comfortable location in the south of Kazakhstan. The entire range of roadside services at one gas station will be available to residents and guests of Shymkent. It is thanks to the opening of a new gas station of the GASENERGY network there that car owners will be able to refuel in the premium segment in the largest gas station complex in the city. It is also planned to introduce many additional services for gas station visitors.
Today it is the largest gas station of the updated format in Shymkent. In the new style, the company focused primarily on modern, premium and concise design. But the most important criterion is convenience in the location of all zones. In order for the gas station to be comfortable in the first place for customers. By the way, today GASENERGY strives to become the leading operator of a network of gas stations in the market of Kazakhstan, as well as the center of attraction for all motorists and travelers. In this regard, the company's responsibility to customers and partners is growing every day.
According to the company's management, an important advantage of the new gas station in Shymkent is the uninterrupted availability of AI-98, four columns for high-speed diesel and a convenient location for the residents of the city themselves – the gas station is located near several residential neighborhoods at once.
GASENERGY mini-markets offer a wide range of products – more than two thousand items. Automotive products, devices for heated tobacco sticks, certain positions of cooking utensils and even a book corner. Also, an automated gas station has been operating since last year, thanks to which car owners refuel without queues and with the possibility of paying by all means available on the market. Terminals accept cash bills, all types of bank cards – contact and contactless payments and payment via a mobile device.